Why all kids need to be taught leadership skills – and how to do it
Posted on March 14, 2018
Most leadership training programs aren't designed to teach everyone in the class — but they should be. Here's a way to fix that.
 

On March 14th, thousands of students left their classrooms and gathered in school courtyards in a coordinated protest against school shootings. Staged just a month after a shooting at Marjory Stoneman Douglas High School in Parkland, Florida, National School Walkout Day captured the attention of the country.
An architect of the protests and the Never Again movement that sponsored it was seventeen year-old Cameron Kasky, a survivor of the deadly Parkland shooting. He's been the face of calls for gun reform, and gained admiration for his determination and confidence in the national spotlight.
Before the shooting, though, few would have seen Kasky as a potential leader. By his own admission, he was a class clown who was better at running his mouth than running a national campaign. Most knew him as a theater kid. Kasky himself is self-effacing about his abilities. Responding to claims he was a hired actor paid to represent gun control groups, he quipped to Wolf Blitzer, "Well, if you had seen me in our school's production of Fiddler on the Roof, you would know that nobody would pay me to act, for anything."
Kasky's rise to prominence illustrates an important truth: leadership training fails most of its audience most of the time. By targeting only visibly talented persons and grooming them for particular roles, it empowers the few and neglects the many. Until we start teaching leadership skills to everyone, we'll be stuck with a system that overlooks a lot of potential leaders.
 teaching leadership to kids"
The Flawed Approaches to Teaching Leadership to Kids
This flawed approach to equipping leaders springs from flawed assumptions about leadership itself.
To begin, many think only a few people can lead. Out of one hundred people, perhaps only four or five will occupy positions that allow them to direct others. The vast majority will be followers. Consequently, we design leadership development for elites only.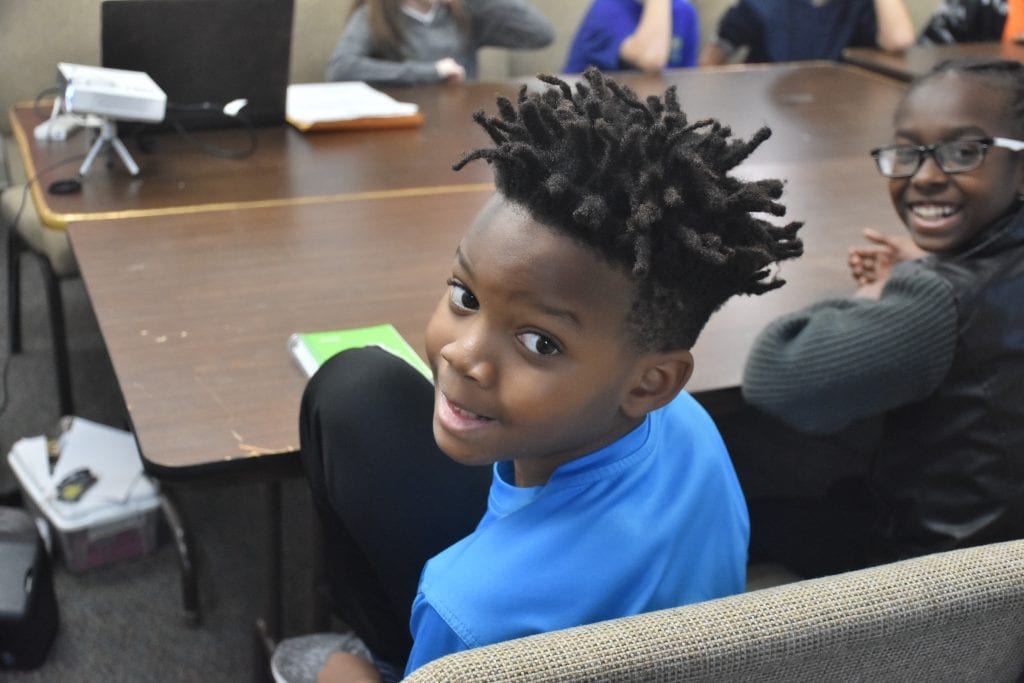 This flaw worsens with our tendency to view leadership capacity as a function of ability. Since only a few can lead, we target the most talented. Unfortunately, we aren't always the best judges of capability, and frequently pass over those with great leadership potential because we're looking for the wrong skills.
Having restricted our audience, we then slot these visibly-talented few into a restricted number of titled roles, and call this leadership. The venues are usually limited to positions like captain of the basketball team, CEO, President, general, director, and conductor – the kinds of offices wielding decision-making authority.
The cost of this approach is great: students who are capable of leading in less traditional ways get neglected. If their talents and passions don't fit within the established paradigms of leadership, they don't get the opportunity to learn how to become a more effective leader.
That gap in leadership training affects all of us. To see this, consider how leadership works in practice. Even those at the pinnacle of authority depend on others below them to carry out more specialized leadership roles. Those occupying subordinate roles usually have many opportunities to guide others.
Democratizing Leadership Training
For these reasons, we believe in democratizing leadership. At base, we at Respectful Ways think leadership entails pursuing your passions, developing excellence in these interests, and casting a vision that inspires others to follow.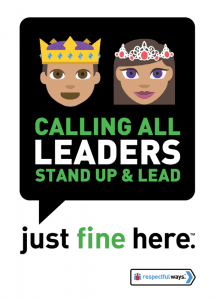 In designing our Calling All Leaders, Stand Up and Lead! Curriculum, we understand most students won't become captains of the football team or first chairs in the school orchestra. But every student can feel inspired to do something well. Encouraging them to cultivate these passions can help them achieve excellence in their domains – whether or not they overlap with traditional areas of leadership.
To give shape to their aspirations and achieve their dreams, they'll need to set standards for themselves. We offer fun exercises to give them practice using SMART (Specific, Measurable, Achievable, Reasonable, and Timely) goals, and encourage them to hold themselves accountable to these plans.
In pursuing our leadership goals, our response to setbacks helps determine our success. Since everyone encounters challenges, we take the time to equip students with an important life skill especially valuable for leaders: learning to respond and not just react when things don't go our way.
Cultivating passion, setting goals to channel it, and responding well to challenges – these lessons are too valuable to reserve for only a few people. After all, leadership skills are life skills. For that reason, we need to broaden our concept of leadership – and how we teach it – if we want to do a better job of empowering future leaders like Cameron Kasky.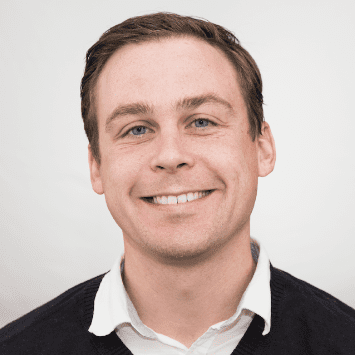 Author: Ryan Woods, PhD, RW Contributor
---
Respectful Ways offers custom-tailored Social and Emotional Learning programs for elementary schools, middle schools and high schools. Take a look at our site and contact us for a free consultation.
Photos courtesy of Jeffrey Bary, licensed under CC4.0
This entry was posted in SEL News. Bookmark the permalink.