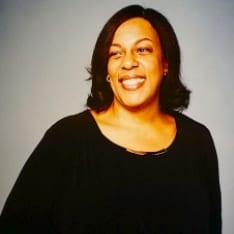 Dr. Camille Feanny
Dr. Camille Feanny is an experienced international journalist, social scientist and consultant. As an applied cultural anthropologist, she specializes in youth and community development to promote the advancement of vulnerable children and families. A veteran journalist, Dr. Feanny has proven experience in global network news production, media relations and the communication of complex information.
In her community development work, Dr. Feanny recently served as the Executive Director of a "call to action" of the faith community in Metro Atlanta to address critical socioeconomic, youth education and public health challenges. She also served as a consulting Director with a basketball training and youth development organization that equips students with athletic ability for success in attaining college-level basketball opportunities. For years, she has partnered in the development of academic, life-skills training, and entrepreneurship opportunities for under-served populations in the United States and Latin America.
Currently a Producer with CNN International, she has covered some of the world's most compelling stories that exemplify the social and environmental impacts of today's global crises. Her works have reached audiences worldwide through productions on CNN, HLN, TBS, PBS, NBC, Yahoo.com, CNN.com and other networks, as well as in academic journals, government reports and other publications.
She is a graduate of the University of Florida with a Ph.D. in Cultural Anthropology and a Certificate in Latin American Studies. She holds two Masters Degrees from the University of Miami in Marine Affairs and Policy, and in International Studies (specializing in Intl. Economics). She also obtained a Bachelors Degree in Environmental Studies from Florida International University, and a post-graduate Diploma in International Development and Humanitarian Assistance from Fordham University in Cairo, Egypt.
Dr. Feanny is the recipient of a National Science Foundation grant, a DuPont and two Genesis awards, an EMMY nomination, and other professional awards and fellowships. Her background includes extensive international travel and cultural exposure throughout North and South America, the Caribbean, Europe, Asia and North Africa.
---
Bookmark the permalink.