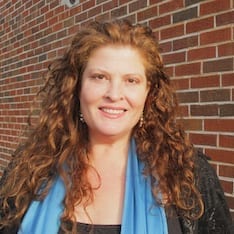 Pamela McNall
After 19 years at CNN, Ms. McNall started Let's Chat LLC for e-commerce business development, including RespectfulWays.com and RespectfulSignage.com where she designed "The Respectful Ways" character education development program and online educator support tool. Utilizing research-based activities, lesson plans, music, poetry, signage, and rewards, this program offers over 54 separate modules to help educators teach Respect, Perseverance, Responsibility and Compassion. She hosts online webinars and in-person workshops called "The Respectful Sessions" helping students, parents and teachers re-establish the ground rules of respectful behavior.
The consummate volunteer, her nonprofit community development work includes sitting on four Boards implementing parks and green space initiatives in DeKalb County and the city of Tucker, Georgia as well as Optimist International sponsored programs in her community. She works with local, county and state organizations to develop short and long-term greenspace goals including park development, outdoor classrooms and historic preservation.
As a veteran journalist, she has covered some of the world's most compelling news stories including both the Afghanistan and Iraq wars, the Asian Tsunami disaster, Hurricane Katrina, U.S. election coverage, the impeachment trial of President Bill Clinton and the September 11th terrorist attacks.
She is the recipient of seven journalism awards including two Emmys, a President's Award for the CNN Documentary Unit, and an Emmy nomination for a natural sound piece on the Iraq War. The other four awards include a DuPont, two Peabody Awards, and a third-place National Headliner Award for Environmental Reporting.
She has received both Georgia state and DeKalb County recognition for her Rivers Alive and green space efforts, winning the 2015 Park Pride Inspiration Award and the 2011 Non-Profit Association of the Year Award by the Georgia Department of Environmental Protection.
Ms. McNall is an active member of Toastmasters International and Optimist International and continues to use her e-commerce, marketing and media skills to develop and promote school and community-based initiatives both locally and nationally.
---
Bookmark the permalink.