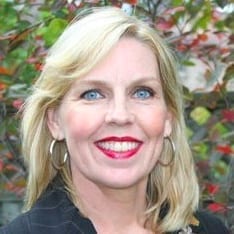 Victoria Walseth
Victoria is currently an Operations/Project Manager at WCG: The I.T. Exchange, Inc., a software consulting firm she and her husband have owned since 2001.
Victoria consults with business owners to help them navigate the social media and online worlds to improve their marketing and business communications efforts. In addition, she works closely with clients to determine the best course of action for their digital, online and social media efforts.
Through the years she has used her degree in Broadcasting and Film from Boston University to stay on top of new and emerging communication technologies. She helped produce a 3-D animation for a pharmaceutical company that depicted how a new medication reacted to cells in the bloodstream.
At Coca-Cola USA she was part of a team that designed, wrote, produced and distributed the first multi-media training program to 4000 employees. From there she transferred to IBM in the Education, Healthcare and Public Sector areas. She was responsible for managing multi-million dollar software projects, working closely with the design and software development teams.
Victoria currently volunteers her time as a board member of two associations, St. Matthew CES and the Unionville LSPL.
---
Bookmark the permalink.