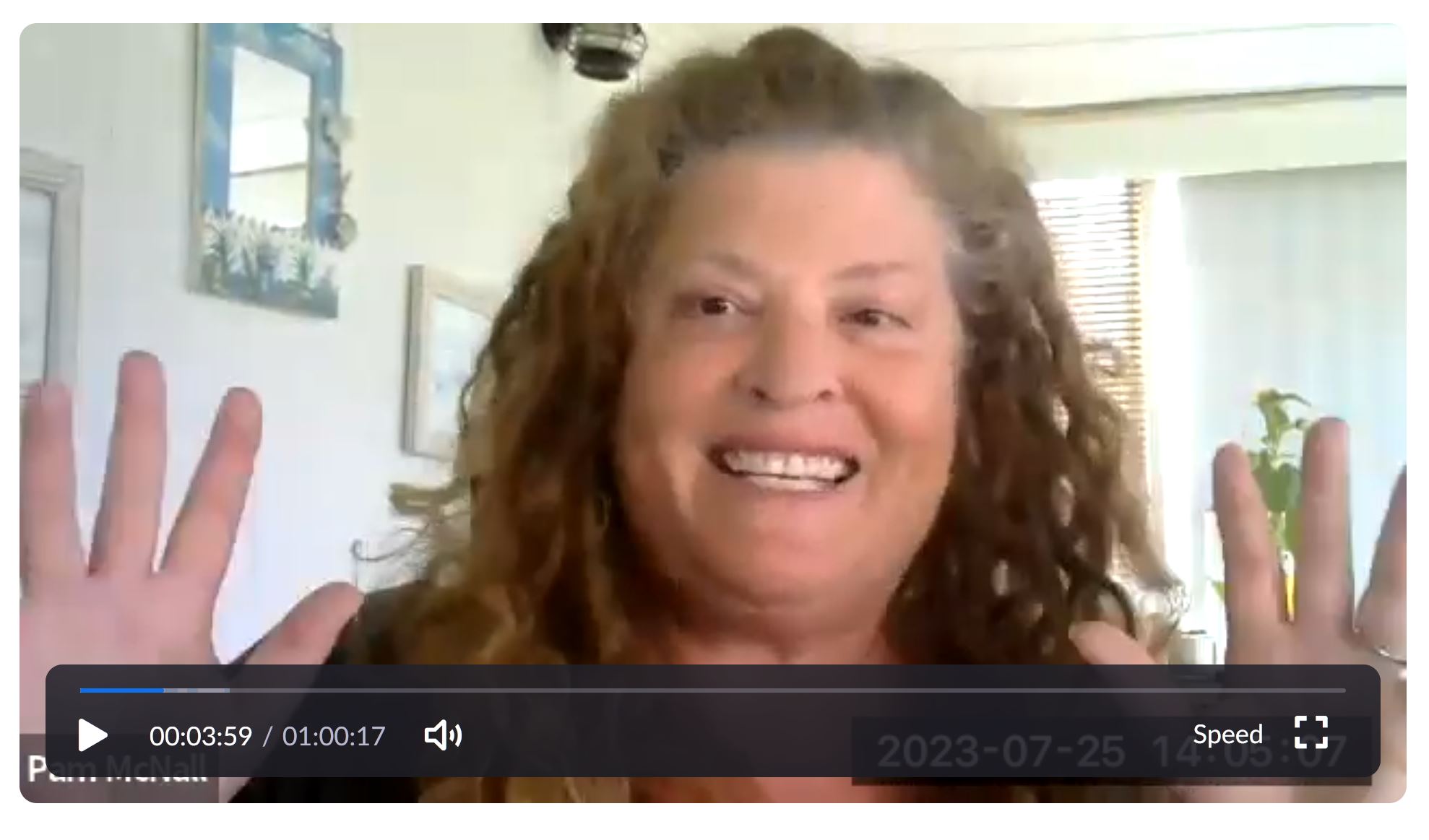 Top 10 Tips for De-Escalation
July, 2023 - Respectful Ways Founder Pam McNall detailed 10 ways to de-escalate students triggered by emotional trauma in this live Georgia Parent Support Network webinar. Families and educators learned strategies to combat conflict, regulate emotions, and de-escalate situations. 

Supporting media presentation:
Top 10 De-escalation Tips,
GA Parent Support Network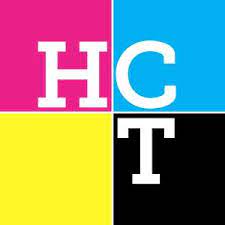 School violence, bullying at all-time high
May 2023 - School violence and bullying are at an all-time high. Respectful Ways Founder Pam McNall shared her thoughts with author Jack Bernard about building up empathy and compassion in our children.

Meridian MS: Student Mental Health and the Impact of SEL
March 2023 - On National SEL Day, Founder Pam McNall was in Meridian, Mississippi to meet with staff and parents about student mental health and the impacts of social emotional learning. "Respectful Ways has been Meridian's SEL curriculum district-wide for two years and spending quality time with counselors and staff at each school was really special," McNall said. "I'm very impressed with the dedication and thoughtful plan Meridian has in place to help their students. It was an honor to speak at Parent University."
See TV news coverage here and print coverage here.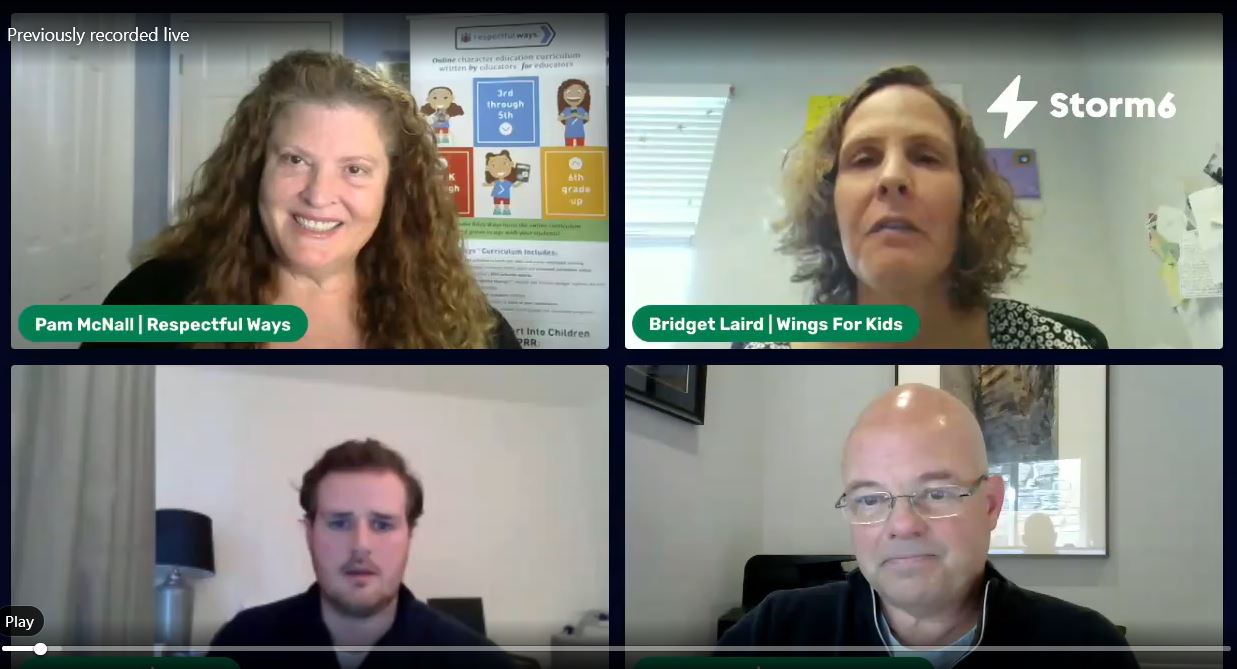 How Can Technology Advance Social And Emotional Learning In 2023?
March 2023 - Founder Pam McNall participated as a panelist in the Storm6 virtual roundtable with other key leaders in education technology, discussing ways technology can advance social and emotional learning in 2023, and where improvements can be made.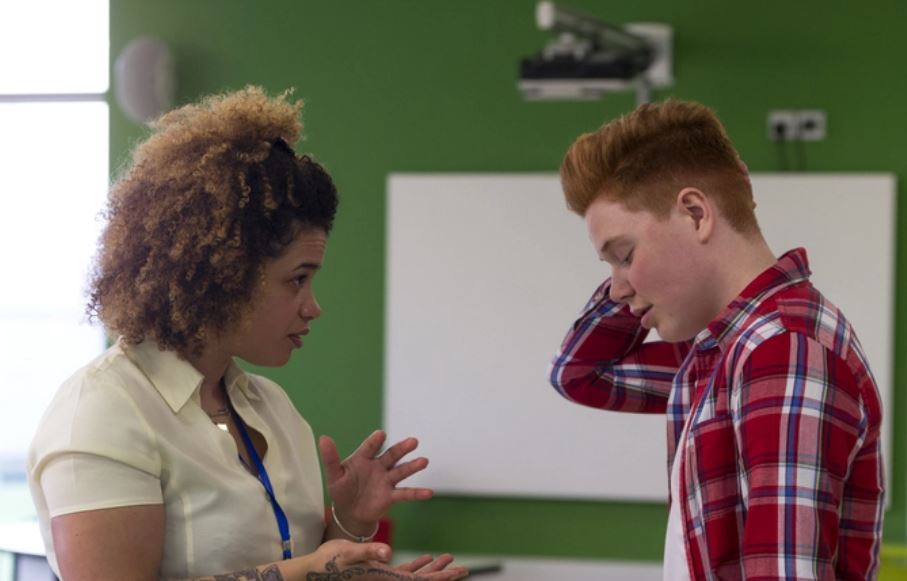 School programs combat mental health effects of COVID-19
September 2022 - Respectful Ways founder Pam McNall is interviewed by journalist Patrick Riley for Youth Today -- a 35 year nonprofit national media publication read by thousands of professionals in the youth service field. Ms. McNall explains how districts are spending money on mental health services and support.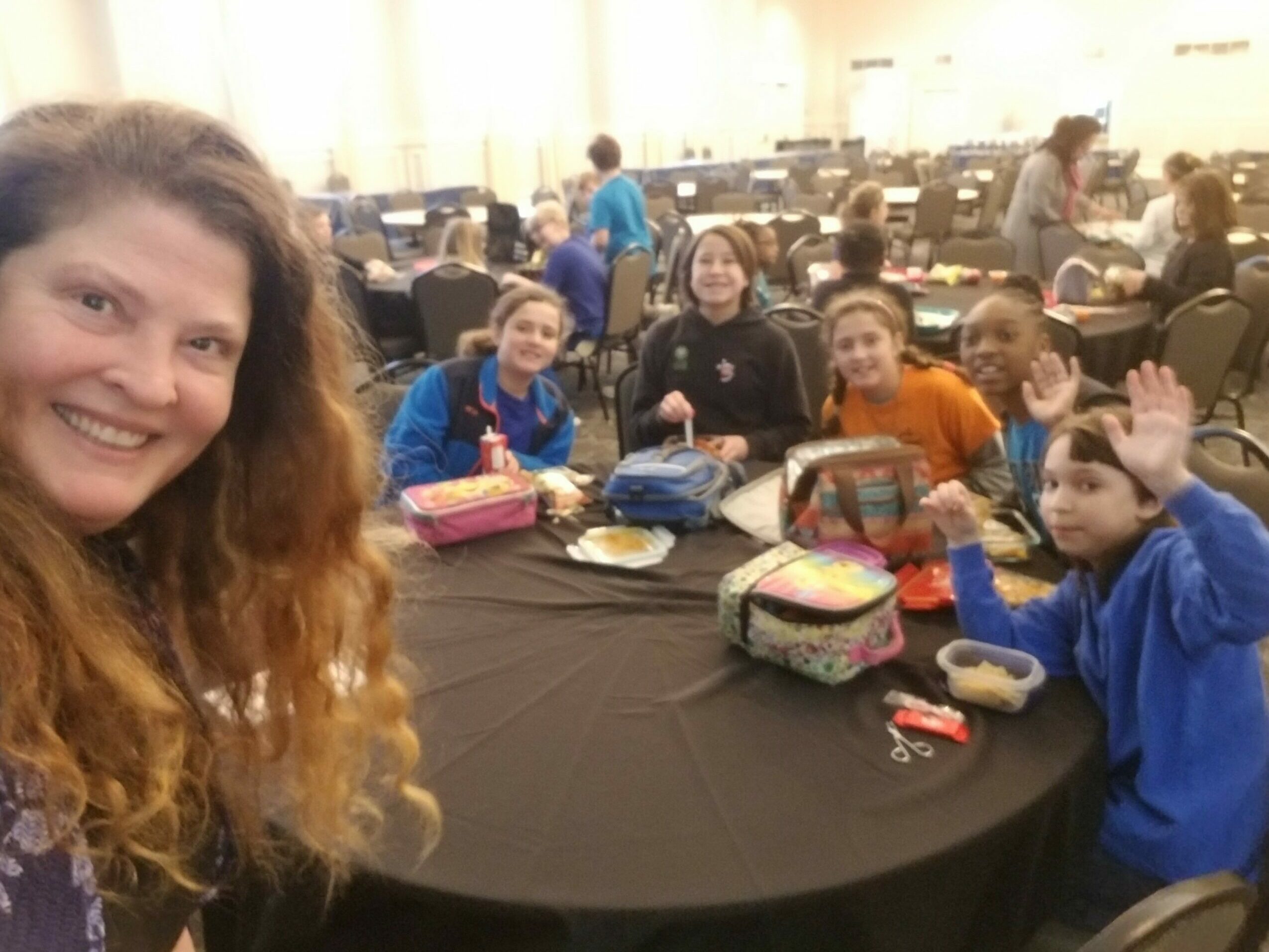 VoyageATL Community Highlight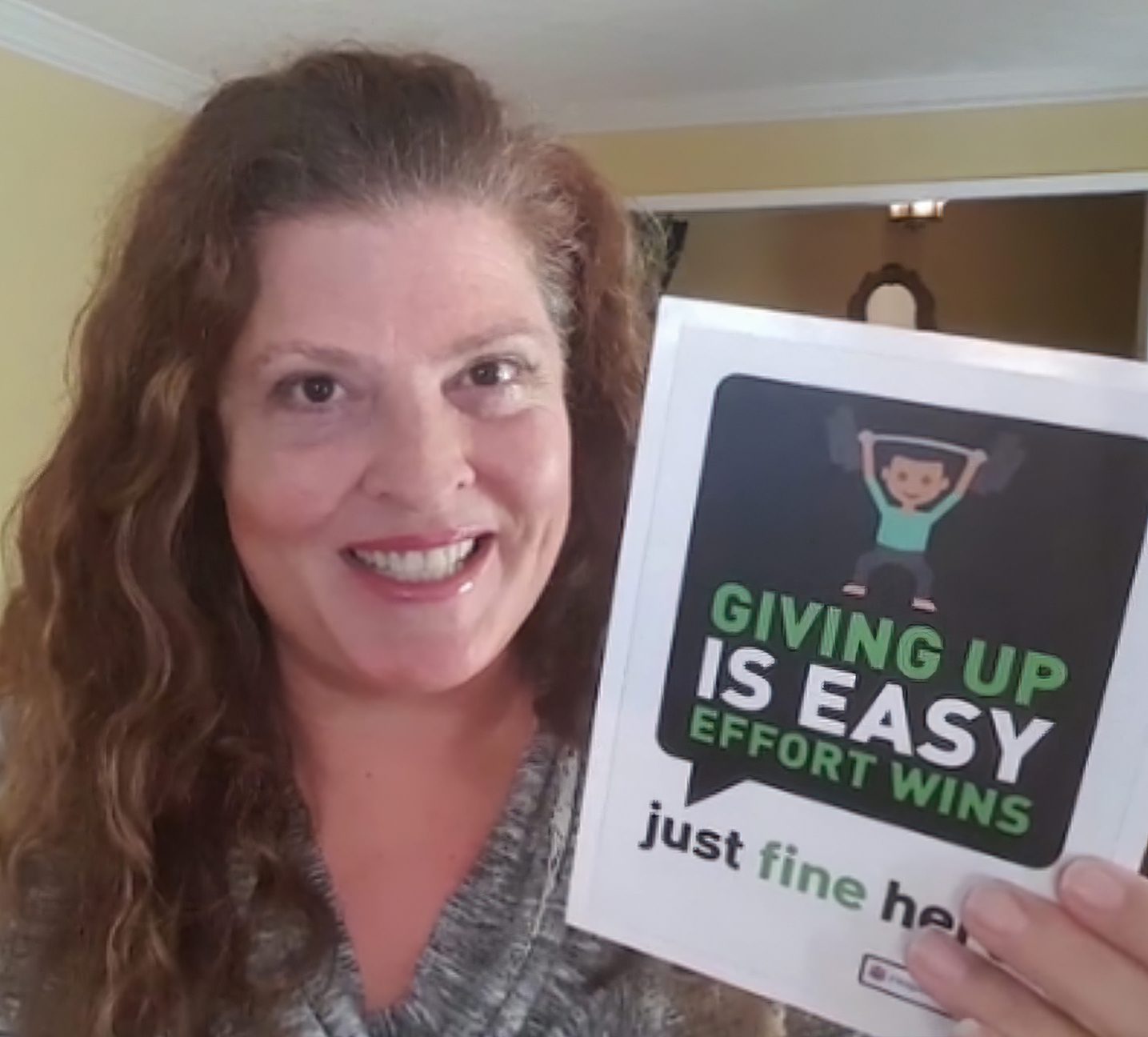 March 2022 - Founder Pam McNall not only advocates for children, she is a true community leader. Pam was awarded Citizen of the Month for her tireless volunteer initiatives aiding community awareness, environmental cleanup and preservation, citizen involvement and more in her hometown of Tucker, GA.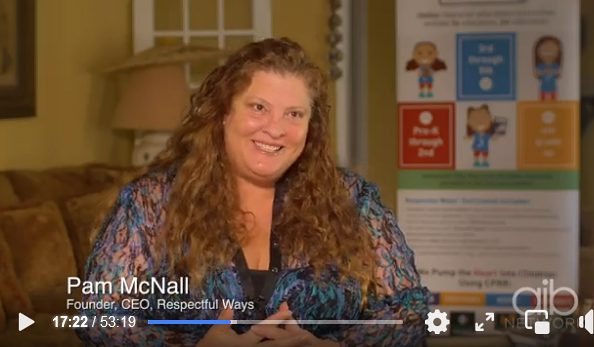 Civil Discourse: Dialogue Across Difference
December 2021 - Founder Pam McNall was featured on the AIB-TV network as part of a two-part series on the U.S. & Civil Discourse. It's a fascinating look at our society and what divides us, offering smart and innovative solutions to our modern-day issues. Watch the two-part television series here.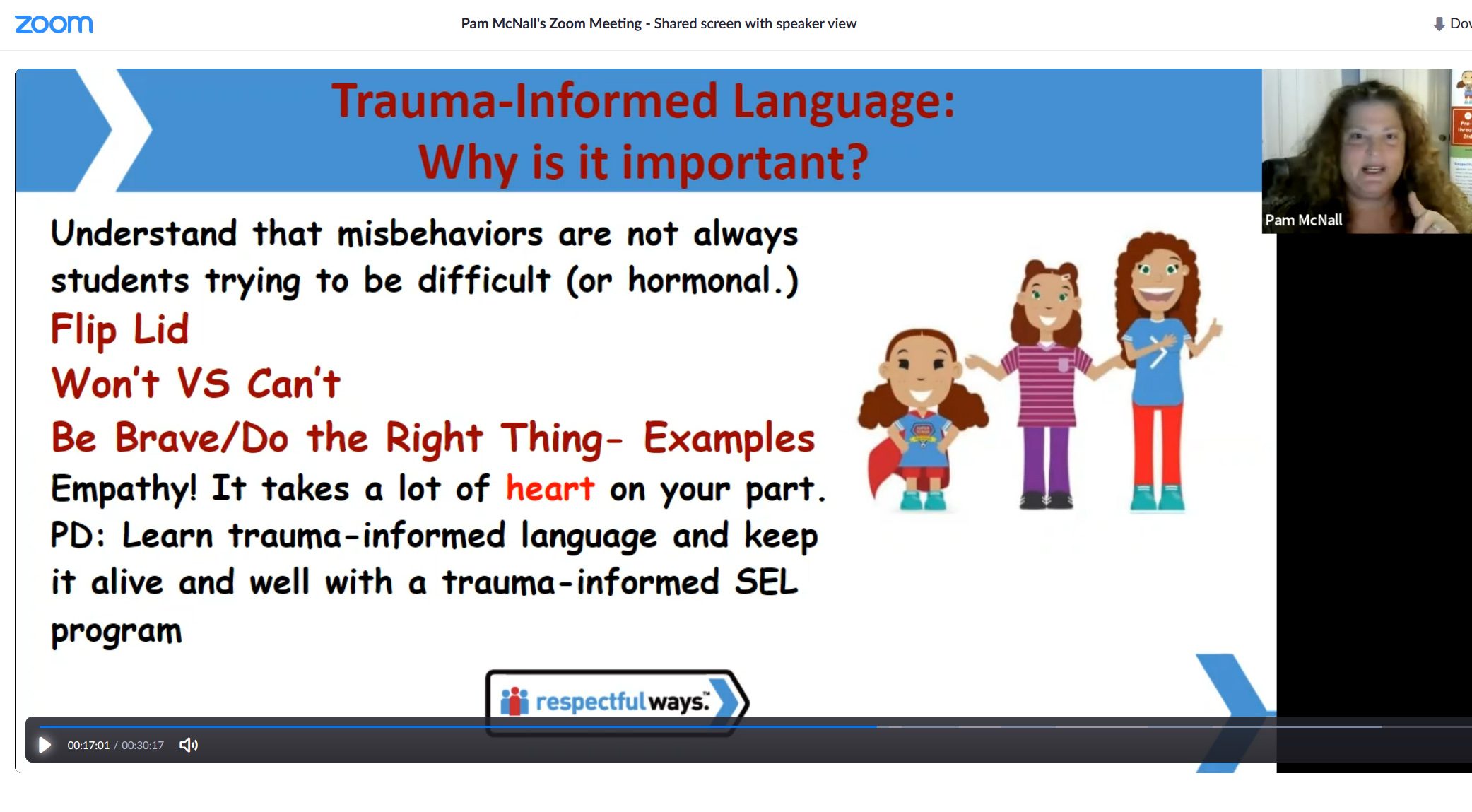 RW speaks at Character.org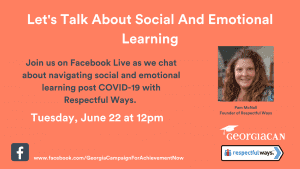 June 2021 - Respectful Ways meets up with GeorgiaCAN to discuss trauma-informed learning after COVID for next school year. Watch the live discussion.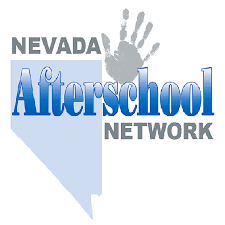 Building Resilient School Communities
May 2021 - Founder and CEO Pam McNall and trauma-expert Dr. Melissa Sadin join the Nevada Afterschool Network for their Professional Development Learning Series webinar on building and integrating resilient afterschool & summer learning programs. Watch the webinar.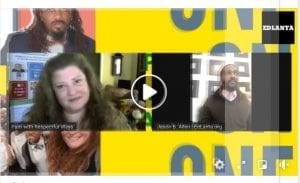 March 2021 - Founder and CEO of Respectful Ways, Pam McNall joins EdLanta for a conversation on social, emotional learning resources for Atlanta children and families in this time of increased trauma.
Watch the EdAtlanta Live video.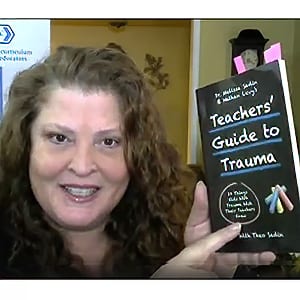 Panorama Education Virtual Summit
Why Trauma-Informed SEL Matters, and how Heart-Brain Science is Key to Student Success
February 2021 - In this summit, we show what Trauma-Informed SEL looks like using an example of a poorly-worded question. We learn how what we say, and how we say it, affects the brain and learning ability of a traumatized child.  In this video we discuss:
Three things kids with trauma wish their teachers knew.
Heart-Brain Science and how it helps align traumatized students.
How to implement CASEL's belief of reaching students starting in the classroom, into the school, and then out into the community, where we can really make an impact and be of service to our kiddos and their families. Watch the Panorama Summit video.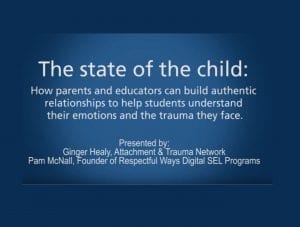 Facebook Live: The State of today's child
How parents and educators can build authentic relationships to help students understand the emotions and trauma they face.
March 2021 - Trauma expert Ginger Healy of the Attachment & Trauma Network and Respectful Ways founder Pam McNall discuss the social-emotional state of children today, and share some best-selling reading on the topic  See full live chat.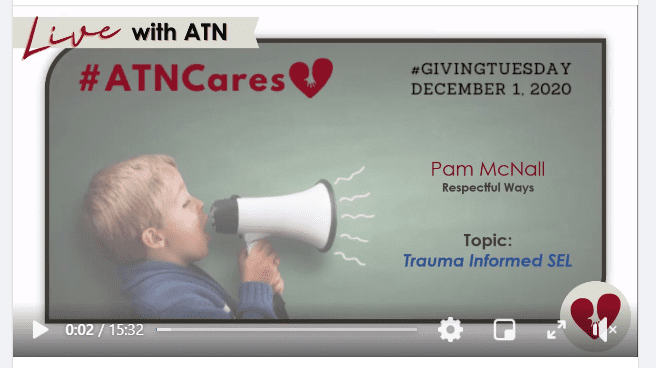 Attachment & Trauma Network Live
"This is exactly what so many educators have been looking for: an SEL curriculum that is also Trauma-Informed!" - ATN
December 2020 - Respectful Ways Founder Pam McNall discusses Trauma Informed Social-Emotional Learning on ATN Cares Live for #GivingTuesday.  Watch live interview.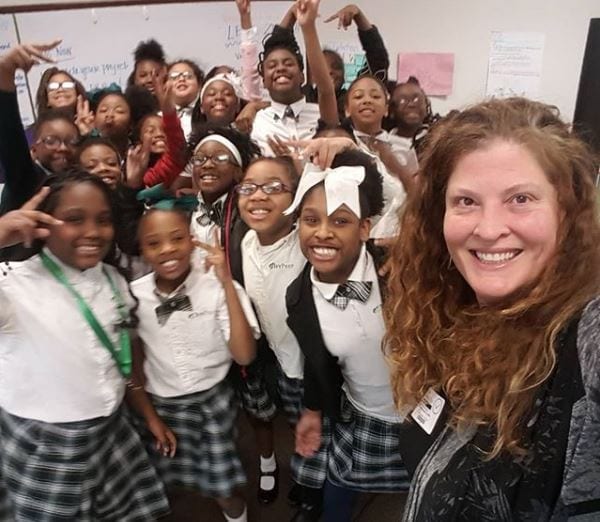 Business offers training in 'soft skills' such as empathy, conflict resolution
October 2020 - To succeed, school children need social skills as well as academic instruction, according to a Tucker-based entrepreneur whose business centers on what she calls "social emotional learning." Pam McNall, founder of Respectful Ways, said that its program teaches "soft skills" that help youngsters with a range of personal issues, including self-esteem, empathy and conflict resolution. Read full article.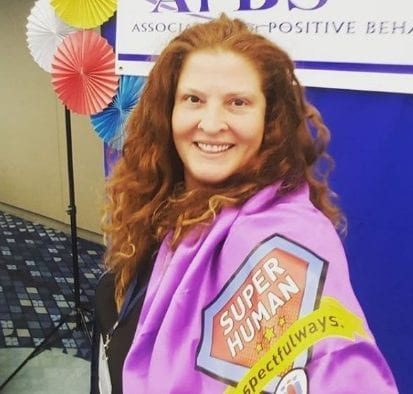 Tucker business owner receives CARES Act funds to help DeKalb students cope with emotions
September 2020 - A DeKalb County commissioner committed this week to allocate Coronavirus Aid, Relief, and Economic Security (CARES) Act funding to a Tucker business owner who is addressing students' social and emotional learning (SEL) around COVID-19.  Read full article.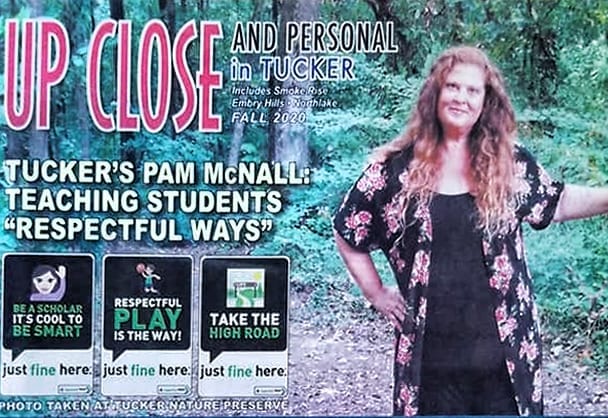 Teaching Students "Respectful Ways"
September 2020 - How COVID-19 and the power of Facebook changed Respectful Ways forever. Learn more here.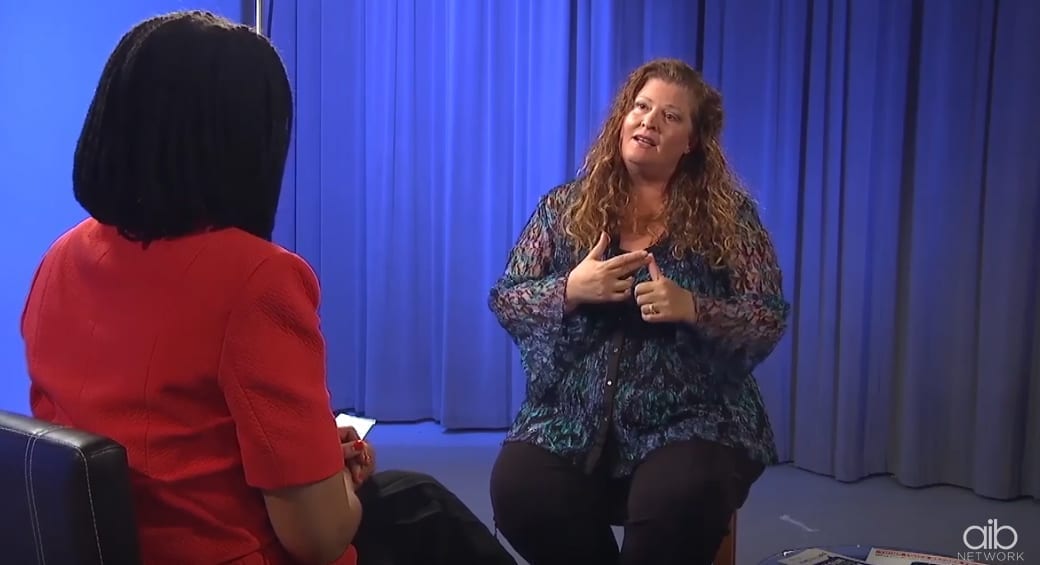 TV Interview: Issues at Hand with Nwandi
AIB Network: Change in the Weather

July 2020 - The state of Georgia leads in the number of female entrepreneurs in the U.S., with over half a million businesses generating earnings over $52 billion dollars each year. Among those Georgia businesses with women at the helm are Respectful Ways Founder & CEO, Pam McNall. Let's hear how digital learning can help students understand empathy and respect.  Watch video.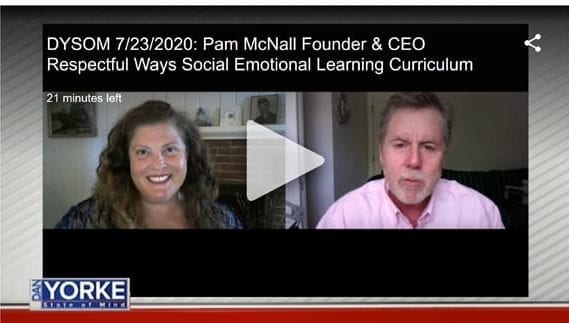 TV Interview: Dan Yorke State of Mind
WPRI Channel 12, Providence RI

July 2020 - Respectful Ways Founder & CEO Pam McNall joins Dan Yorke to discuss why it is so important for schools to have a trauma-informed digital learning program integrated into their plans during this tumultuous time for students. Let's hear how digital learning can help students understand empathy and respect.  Watch video.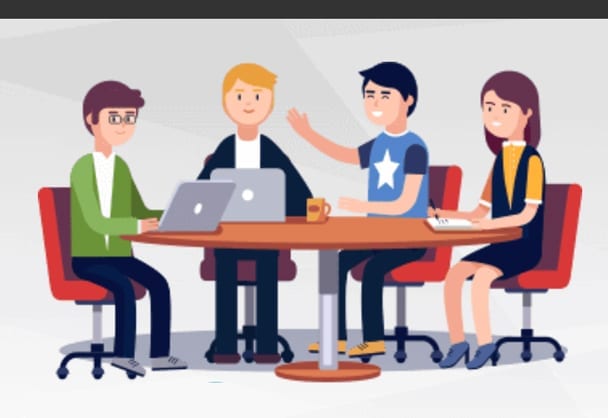 Accredited Schools Online
Why is Social-Emotional Learning Important?
Discover why Social-Emotional Learning (SEL) is so important. Respectful Ways Founder & CEO Pam McNall and psychologist Jennifer Rhodes give tips on implementing SEL principles at home, school and in your community. Read more.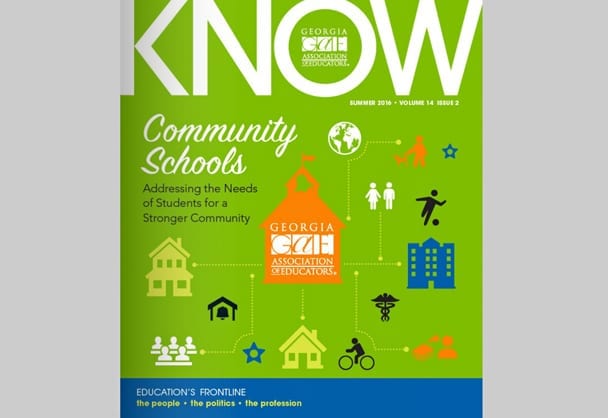 The Respectful Way to Stop School Bullies

Bullying, isolation, depression. The Internet and pressure from social media are causing Generation Z to face hardships other generations can not even fathom. Schools have options to help students make better choices. Read more.