Up Close & Personal Tucker:
with CEO Pam McNall
---
Teaching Students "Respectful Ways"
After 19 years at CNN, I was ready for something different. I wanted to give back to my community because I consider myself a "hyperlocal global thinker." I believe that what's best for your community can directly reflect what's best for humanity. In 2009, I dove into volunteerism for Tucker like it was my full-time job while working freelance — including a long stint as a writer with our city's former online newspaper, The Tucker Patch.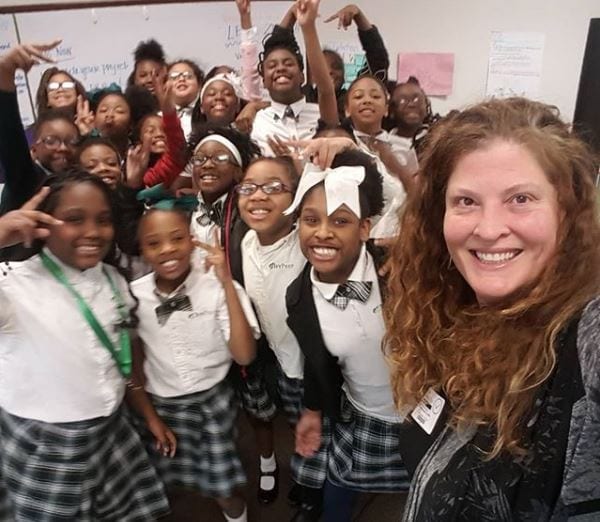 My husband Bill and I have lived in DeKalb county for 26 years, 24 of them in Tucker. We moved into our home in 1996 after the Olympics, and we loved our neighbors, town, and home so much that we never left! Our home is a little oasis from the chaos of the big city. I love that I can travel less than a mile from my house and be at Sherry's Produce Stand, Mother Nature's Health Food Store, Tucker Meat Market, and good restaurants — all of which have been around Tucker as long or longer than we have.
Bee Educated at the Tucker Nature Preserve
While serving as a board member of the Tucker Civic Association, it occurred to me we should bring our greenspace volunteer efforts to another level. I helped form the Tucker Parks Leadership Council with monthly meetings in my living room. Volunteers from all the local parks came together as one to make a difference across our community.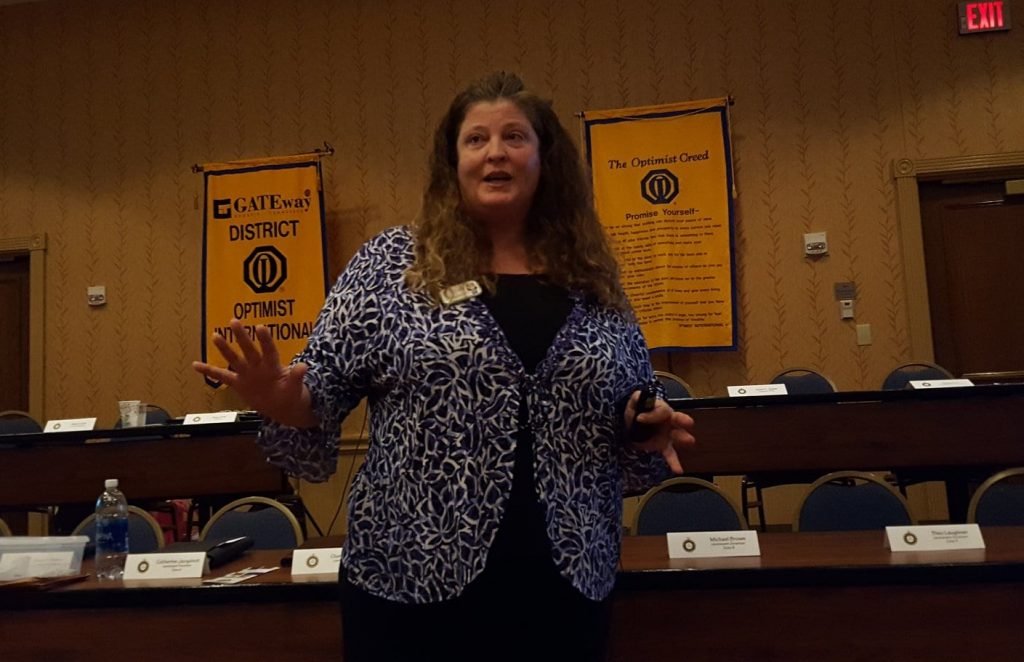 To this day I'm still a co-chair founding board member — with Beth Ganga — of the Friends of Tucker Nature Preserve. The preserve was literally locked behind a gate with zero amenities, which we found appalling. During our very first work day, a member of the DeKalb County Parks staff asked us if we had the key to the locked gate. We did not; and once we realized no one had the key, we very symbolically got to cut the lock off the gates and free this beautiful piece of greenspace. Since then, hundreds of volunteers have spent thousands of hours clearing invasive plants, blazing new hiking trails, adding car parking, benches, and picnic tables. Little known fact: In keeping with the greenspace nature preserve theme, all the benches and picnic tables are made out of 100 percent recycled water bottles.
It's incredible to see how far we've come and now witness where we are headed! The Tucker Nature Preserve is going to be the new educational site for the city of Tucker called the "Bee Educated" initiative. A digital interactive building about pollinators and our food supply is being built on the premises along with a large pollinator garden and two bee hives to be maintained by local bee enthusiasts.
From Producing the News to Respectful Ways
I studied Broadcast Journalism at Boston University, minored in Political Science, and concentrated in history. It was the one of the smartest moves I made — designing my college education the way I did. While working in the CNN newsroom, video feeds would be coming in from all over the world about the fall of the U.S.S.R. and Gorbachev and the fall of Apartheid in South Africa. Since I'd studied these parts of the world in college, I knew leaders, the history, and the political agenda, which really helped move my career forward.
By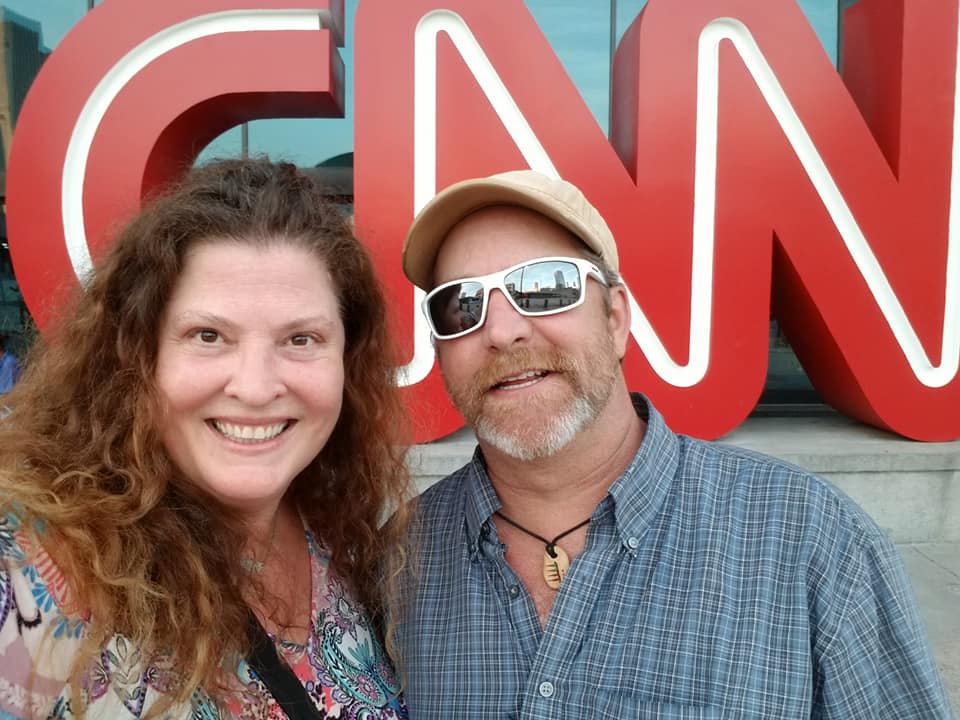 the time I left CNN, I'd had five different job titles — from Breaking News Special Projects to post-production producer, and finishing in the CNN Documentary Unit. I'm honored to have won multiple journalism awards, including Peabodys and Emmys. But it wasn't about the acknowledgement. It was about the work. Those were the days when news was news. As journalists we picked up the phone or jumped in the truck to investigate stories. We spoke to the players for whatever-breaking-news-story was happening, getting vital information straight from the source.
Once I left news, I wanted to reinvent my footprint on the world. I started a company called "Respectful Signage" to give businesses and schools alternative ways to express their expectations. Our anti-bullying Respectful Signs program clicked with schools and soon after, a principal told me he wanted programming around the positive messaging.
As a life-long producer, my head exploded with all the possibilities. I bought the domain RespectfulWays.com, hired amazing staff to help build the digital curriculum, and a new Social Emotional Learning (SEL) curriculum was born. The curriculum helps children feel safe and comfortable. Modules teach them how to persevere, give respect, take on responsibility and show compassion.
We custom-tailor SEL modules to work with a student's specific behavioral needs and custom-design professional development workshops for educators. During these days of remote-learning because of the pandemic, we have student-led digital modules for children to work on from home.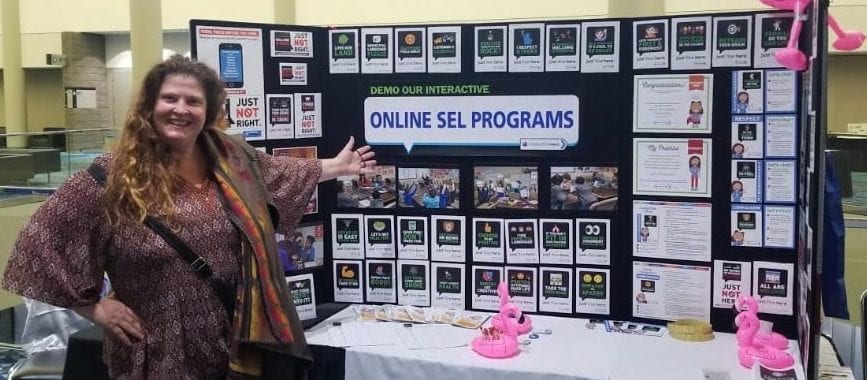 But here's what I'm most proud of: We're a trauma-informed curriculum — copy-edited and approved by the Attachment & Trauma Network. It's a true honor to have an exclusive partnership with the largest and oldest think tank for trauma-informed learning.
Building something like this from scratch did not come easy, but luckily, from my journalism training, I had the skill-set. I produced and designed the Respectful Ways content like I was producing a documentary. It had to be top-notch, quality content, and I knew it would take an amazing staff to get the job done. We are a small but mighty team, with PhD-level curriculum writers, copy editors, tech builders, website managers, and a sales team that meets with schools all over the U.S. Five of our staff are local Georgians, living just a few miles apart in or near Lilburn and Tucker. I don't know where we'd be without Kate Moore, Liz Burns, Laurie Williamson, Kathleen O'Connor Conway, and Jessica Vaughn.
October is National Bullying Prevention Month and we like to keep all our messaging positive. It's not about telling kids "Don't Bully." It's about keeping it positive and using our slogans such as: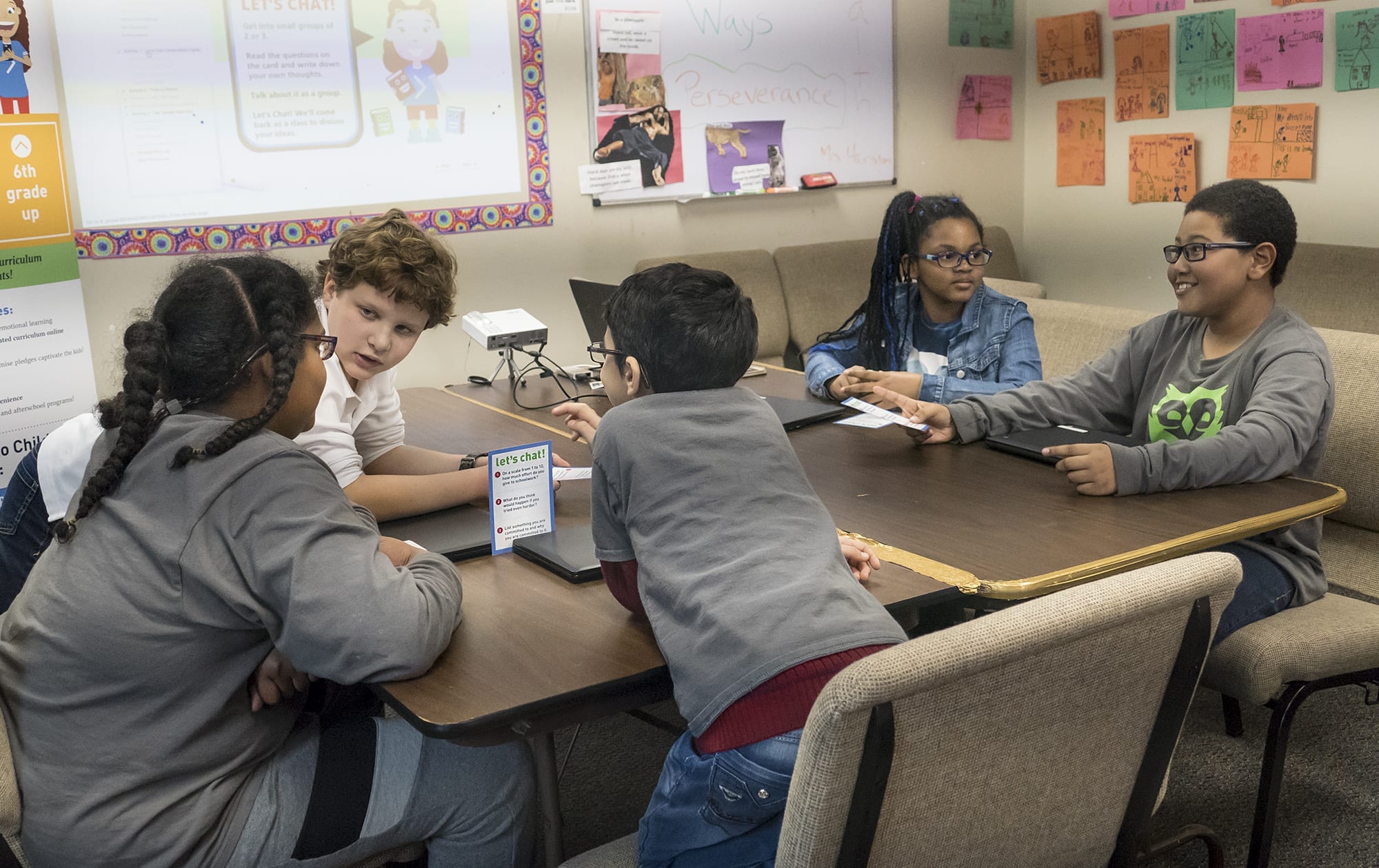 Have Fun! Don't Make Fun
Be Kind: It Feels Good!
Words Can Hurt: Be Kind
Think First, Then Act
Ignore the Negative
Stick Up for Each Other
Empathy vs. Apathy
Take the High Road
This is how we get our messaging across to students — from Pre-Kindergarten through High School. We approach them from a place of positivity and self-reflection, which many teachers really appreciate.
COVID-19, Facebook and a Booming Business
Once COVID-19 hit, I realized just how important it was for parents and educators to get access to our digital SEL curriculum. We decided to offer three free modules to anyone needing the program. That moment changed Respectful Ways forever. We went from dozens of accounts to over a thousand accounts all over the world. What a moment! And that "moment" lasted for months while we scrambled to connect more than 1,300 people to our free curriculum.
And the secret to our success? Facebook is how it all happened! First, I created a Facebook post to tell the world about our free offer and then watched share after share after share occur. People posted about us on school counseling pages, group parent pages, and educator platforms. Dozens of people jumped on board Respectful Ways every day for months!
Our Respectful Ways Social Emotional Learning Curriculum Program Facebook page gained many followers and we designed specific Facebook Groups for educators and parents so they could discuss these important issues. A RW Student Forum is under construction on the page and we work with school districts to create their own unique Groups.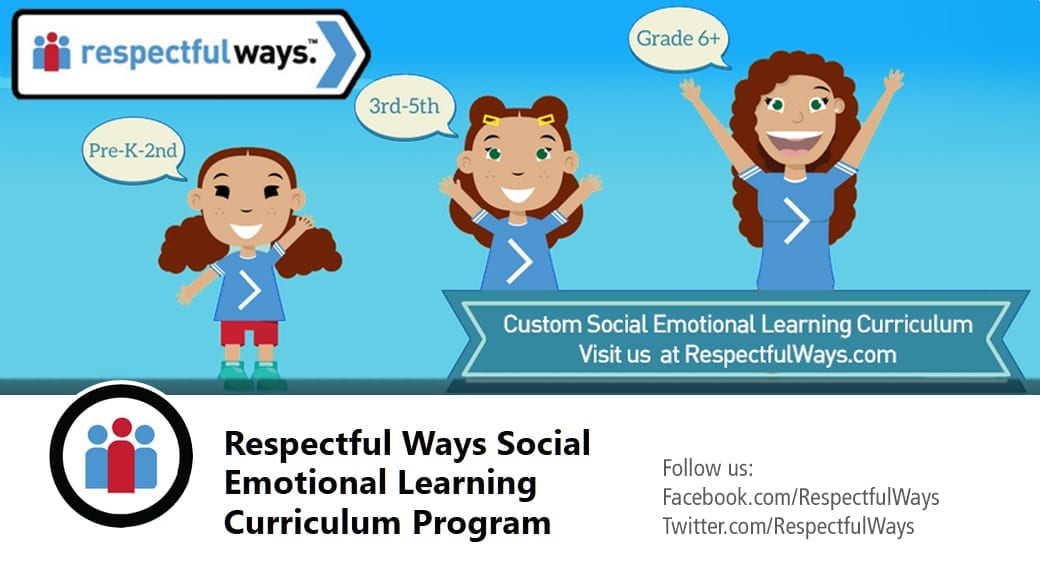 It was a challenge to keep up with the increased interest but at the same time, it was such a beautiful thing to know that we were there for parents and educators who needed us. School staff are overworked; so much is asked of them with remote-learning that some accounts weren't able to get started with us until this school year. My team and I always take it to the next level. We are always updating our curriculum. All 58 of our modules now have COVID-19 related suggestions on how to talk with your students about the pandemic.
Someone recently said to me how proud she was that I was able to develop this important programming for children, quote, "out of thin air." Those four words made me smile wide because I hadn't thought of it that way, but she's right. My education, my career path, and my experiences in life lead me down a serendipitous path of designing Respectful Ways "out of thin air." I look back with pride and gratitude when I think about the days of sitting around the table with a few consultants brainstorming what this program was going to become.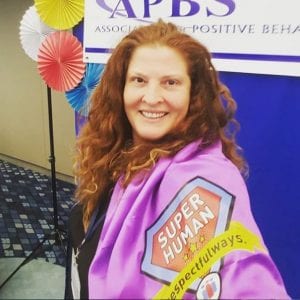 Who knew at the time that it would actually come to fruition … and then some! The program is bigger and better than my wildest expectations. Our team is incredible. I can't wait to see what the future brings. What excites me the most? Training the trainers. I visualize training educators so they can train colleagues and so on and so on, where one day Respectful Ways becomes this positive ripple effect all over the United States and globe.
Follow us on Facebook