Free Social-Emotional Learning Worksheets for Home or School!
Posted on May 1, 2020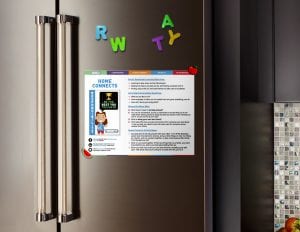 Social-Emotional Learning is year-round, and most effective when it is reinforced at home. Respectful Ways is giving away access to some of our most popular discussion-and-activity worksheets from our SEL curriculum: Home Connects!
Home Connects printouts describe what your child is learning in Respectful Ways courses, including: 1) Learning Objectives, 2) Let's Chat Conversation Questions, 3) Respectful Ways Q&A, and 4) Home Connects Activity ideas. 
Respectful Ways SEL curriculum as a whole offers hundreds of research-based, interactive activities to capture the hearts of your children in fun and engaging ways. Educators present Respectful Ways online courses in the classroom, or students can take them at home in special online student-access versions. Lessons include original poetry, original positive Hip Hop songs, discussions and project-based activities that help your child become a more well-rounded person. 
Your child learns the importance of Compassion, Perseverance, Respect and Responsibility, and they're given insights and social-and-emotional tools to help them achieve these goals.
We welcome you to come along on this important educational journey by using the Home Connects printouts with your kids. Keep them on your kitchen table, the fridge, the living room or view them digitally. Take advantage of new activity ideas to experience with your child, and enjoy the quality time as a family!
Home Connects worksheets come in English and Spanish, for 3 age groups:

Home Connects for Pre-K - Grade 2

This entry was posted in Blogs. Bookmark the permalink.