Respectful Ways Supports Trauma-Sensitive Environments
The need for building trauma-sensitive schools has never been greater.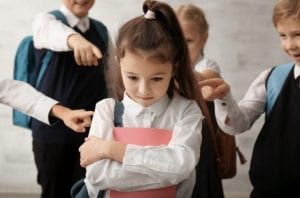 Respectful Ways is proud to announce an exclusive contract has been signed with The Attachment and Trauma Network (ATN) adding trauma-sensitive language and strategies to all our lesson plans! ATN is the largest global think-tank for trauma-sensitive schools. On average, half the students in American classrooms are struggling with Adverse Childhood Experiences (ACEs), including domestic violence, sexual abuse, chemical dependence, and mental health crises. These traumas shape their personal, social, and academic development.
With the ATN contract altering our innovative Social-Emotional Learning (SEL) curriculum to be completely trauma-informed, Respectful Ways is uniquely positioned to support trauma-sensitive schools. Trauma-informed curriculum purposefully speaks to ALL students, not just your trauma-affected population. It's a common, positive language all students gain through our educator on-board training and lesson plans.
A number of features make our program a perfect fit for trauma-sensitive environments.
Approved-Language: As mentioned, all our lesson plans are being updated with trauma-sensitive language in each Course Materials page so educators are aware of best practice. ATN has been key partners to help guide this mission of making all our educator materials trauma-sensitive.
Whole-School: We offer a consistent, sequenced, and integrative PreK-12 curriculum that aligns faculty and staff efforts to help ALL students. This SEL program is not just for trauma-affected children; all students benefit from this new common language.
Student-Centered: Our curriculum empowers students to form healthy relationships and develop safe school cultures.
Holistic: Respectful Ways nurtures the whole child, setting each student up for personal, social, and academic success.
Applied: Our lessons offer opportunities for students to practice personal reflection, emotional regulation, and relationship skills.
Adaptable: We've custom-designed our curriculum to be responsive to your students' needs.
 
Supported: Our turn-key modules and professional development opportunities help educators foster a supportive environment that enables trauma-affected students to flourish.