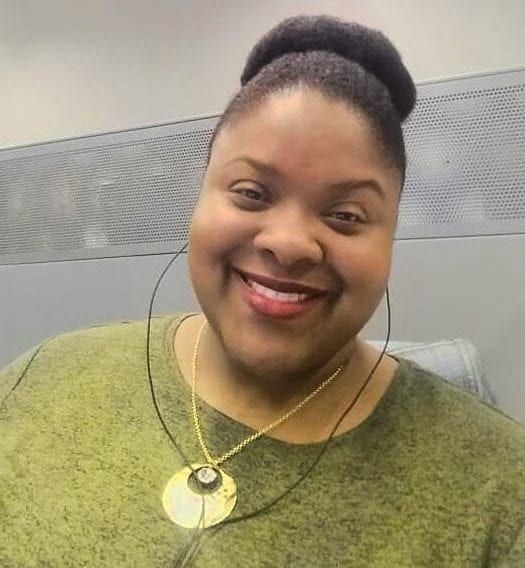 Dimeshea Ray
Dimeshea Ray is an experienced instructional designer, technical writer and elearning developer in the Greater Baton Rouge area. With a passion for helping learners unlock their potential, she's dedicated the past ten years to creating engaging, active learning opportunities.
Dimeshea joined the Respectful Ways team in mid-2018 as a Storyline 3 Developer, helping bring the social emotional learning curriculum to life. She is an avid supporter of the Respectful Ways movement and believes its character education lessons engender competence in our youth that the world desperately needs now.
Dimeshea holds a B.S. and M.S. in Human Resources and Leadership Development from Louisiana State University. As a firm believer of lifelong learning and improvement, she has earned professional development certificates in Graphic Design and Learning Experience Design.
Having worked as a cognitive skills trainer in a non-traditional classroom setting, Dimeshea has helped children and adults, alike, overcome the learning challenges that caused them to struggle with excelling in school and in the workplace. She takes great pride in providing others with the best opportunity to be successful. Outside of work, she enjoys just relaxing alone or spending time with her family.
Dimeshea also spends a great deal of her leisure time volunteering with local organizations, such as Thrive Academy, Louisiana's first boarding school for troubled youth. During her time there, she assisted underperforming students in developing their Lexile reading and comprehension levels. For the past eight years, she has served as a volunteer of Kairos Prison Ministry International, Inc., reaching out to an often forgotten population of women whose lives have been impacted by incarceration. She has worn many hats within this organization, ranging from hosting a retreat, coordinating fundraising efforts, and… you guessed it, facilitating training sessions! However, her reach extends far beyond the boundaries of Louisiana as she has also volunteered as a remote instructional designer with Idaho Youth Ranch – a non-profit organization that provides support services for underprivileged youth in Idaho.
Emil Brunner said, "What oxygen is to the lungs, such is hope to the meaning of life." Dimeshea believes that, through her professional pursuits and volunteer efforts, she is instilling a renewed hope in each learner for a brighter, more successful future.
---
Bookmark the permalink.