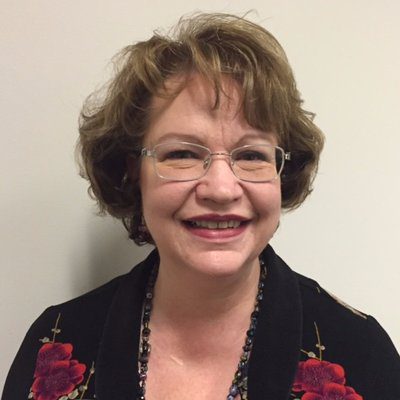 Dyane Carrere, M.Ed
Trauma expert for educators implementing change in the classroom.
Dyane is an educator whose 40+ year career as teacher, administrator, consultant and staff developer has concentrated on supporting students who traditionally have been on the fringes of school success. She has worked in preschool through secondary settings as well as with families and service agencies and has worked both in public education systems and in private practice in Delaware, Ohio, Vermont, Pennsylvania and Massachusetts.
During the last two decades of her public-school career, Dyane guided schools through their development of positive behavior support systems. Within this broader work, she focused on illuminating how trauma impacts brain development, students' physiological states and psychological functioning. From this perspective, she established processes and strategies to support schools in addressing behavior in new, trauma-informed ways.
Dyane has shared her knowledge at hundreds of national, state and local conferences. As an experienced educational consultant, she understands what resonates with educators, connecting science with practice in a user-friendly manner. As a child advocate, she is committed to practices that are student-centered, compassionate, wholistic and informed.
In 2018, Dyane formed her consulting company, Dyane Carrere Consulting, LLC, through which she has continued her work in the field. Simultaneously, Dyane wrote her book, The Re-Set Process™ & Related Trauma-Informed Behavior Practices with contributions from Wynne Kinder, an educational mindfulness expert. Her work with Re-Set now impacts many states in the U.S. and has been implemented internationally as well.
In her personal life, Dyane has mentored adolescents from challenging home situations. Her experiences as an educator, a parent, a grandparent, a mentor, and an active community member have all contributed to her understanding of the complexities, sorrows, wonders and promises that comprise the lives of children.
---
The Re-Set Process Book
The Re-Set Process™ reflects Dyane's 40 years in education, with an intense focus on children with histories of stress and trauma. She is the creator of the trauma-informed process at the core of this book and has spearheaded its implementation in K – 8 schools. She is currently working with a cohort of Early Childhood Educators in Pennsylvania and Colorado who are field testing forms of The Re-Set Process that may be appropriate for children 3 to 5 years of age in preschool and other early childhood settings. She is advising high school educators on implementation and her Re-Set Process now is being implemented for adults in educational settings and in the corporate world.
---
Bookmark the permalink.