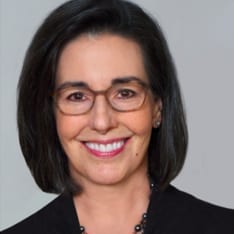 Julie Denise
Julie is a 30+-year veteran of the financial services industry, most notably with Lehman Brothers and JP Morgan. After leaving banking in 2012, Julie began searching for a franchise business with her FranNet coach, which led to her FranNet business.
FranNet is national franchise brand that uses a thorough process to help potential business owners find a franchise that fits their skills and budget. Julie is passionate about knowing and understanding each unique situation in order to help her clients understand if franchise ownership is right for them.
Julie is a graduate of Northwestern University and has been an Atlanta resident since 1984. She is in her third year as a SCORE mentor and sees a wide variety of clients at the Norcross Cultural Arts Center as well as serving on the Leadership Team of the North Metro Atlanta SCORE Chapter as Secretary. Julie is also a career transition volunteer at Atlanta Jobseekers, the Atlanta Chapter of the Business Executives Networking Group and the Financial Executives Networking Group.
---
Bookmark the permalink.