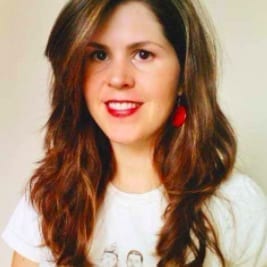 Kristen Alden
Kristen Alden is an independent creative consultant and founding partner of NorthCoast Post LLC, a visual communications firm that builds meaningful brands through the power of purpose-driven strategy and creative storytelling.
Kristen has over 15 years experience in broadcasting, marketing & communications, designing, copywriting and video production, and 3+ years experience in creative consulting and brand development for nonprofits, small businesses and entrepreneurs. She is a founding member of the Buy Local Committee of Marquette County and a two-year Champion Sponsor of the newly-formed Marquette Chamber of Commerce. In February 2016, her business received a Distinguished Service Award from the Lake Superior Community Partnership for economic development in Marquette County.
Prior to founding NorthCoast Post, Kristen worked as a Design Manager for CNN domestic on-air programming, and as the graphic designer for the Office of Communications and Marketing at Harvey Mudd College, an undergraduate university in the fields of engineering, science and mathematics. It was during this time at Harvey Mudd College where she met and worked under Atlanta-based brand strategy agency Mindpower during the College's rebranding process. It was the perfect combination of Mindpower's authentic approach to marketing, as well as the College's Mission "to assume leadership in your field with a clear understanding of the impact of your work on society" that inspired Kristen to apply this type of thinking to her own business, as well as to others.
She has worked as a graphic & web designer, mobile application designer, broadcast designer, print & publication designer, art director, creative director, project manager, writer, copy editor, contributor and branding & marketing consultant for various clients and projects, which include: Boston Lyric Opera, Caltech Fund, Evolver, Inc., Falling Rock Café and Bookstore, Make-A-Wish Foundation, Marquette Chamber of Commerce, NeuroTrainer, Oh Baby! Fitness, The Raymond M. Alf Museum of Paleontology, Respectful Ways, and The Taft School. She is a regular contributor to GlutenFreeSage.com.
Kristen believes that great design has the power to educate, inspire and ignite change. When she's not fastidiously creating on-screen, you can find Kristen with her collaborators—including her three children and husband—developing a vision for the everyday and an organized way of making things more beautiful.
---
Bookmark the permalink.