Social-Emotional Learning (SEL) Programs for PreK-12 Students and Educators
Respectful Ways' three-fold program offers:
A la carte' digital modules that educators and students can use remotely on any smart device, and classroom materials tailor-made to the specific behavioral needs of your school or program.
Trauma-informed written and digital curriculum vetted by the Attachment & Trauma Network so ALL students feel safe and comfortable to learn.
Professional Development workshops custom-designed to help educators understand how trauma affects the learning process.
SEL curriculum

custom-designed

for students:
Offers professional
SEL development
for educators
Need training in SEL? We offer customized learning opportunities.
Learn more
Provides
materials in
English & Spanish
for parents & guardians
Kids learn better when their families get involved. We bring the lessons home.
Home Connects
Fulfills
CASEL Core Competencies
& other standards
Our program satisfies the authority on SEL, as well as Common Core & ASCA standards.
Find out how
Supports
trauma-sensitive
environments
Trauma-informed? So are we. Together, we can make schools and camps safe places to grow.
Work with us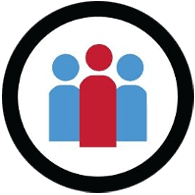 Educators:

We've done the work

for you!
Respectful Ways (RW) utilizes two digital modules per lesson - one for educators to lead and another for students to access from any smart device, including cell phones, from home or school.
RW staff has integrated all our materials and lesson plans into various SSO platforms such as Canvas and ClassLink, to alleviate stress on educators and counselors. Reach out to see if your SSO platform is integrated!
Our programming teaches students emotional intelligence, conflict resolution, respect, compassion, and more. While at school, all you need is a projector, smart board, or TV monitor. At home? All you need is a cell phone.
Our turnkey written lesson plans build character through research-based activities, original poetry, original hip hop music, art, reflection, and lots of classroom creativity!
RW fulfills hundreds of American School Counselor Assn (ASCA) standards, state standards, and Common Core standards and integrates perfectly with your PBIS matrix.
We are HumanKIND curriculum to educate the human heart.
Try our risk-free, discount trial program.
Trauma-Sensitive Schools
You will experience an entire school culture shift by utilizing our teacher-led online lessons, respectful "reminder" signs, Let's Chat cards, and positive original music & poetry. We have categorized our curriculum into six core issues schools face:
These links detail which Respectful Ways modules hit each core issue. If you'd like to know which specific activity hits each category, we can do that too.
Call 678.464.0962 or email Pam McNall at Pam@RespectfulWays.com for more details. We'll tailor a unique program specifically for your school or community!
SHOP PROGRAMS & MODULES
Complete SEL lesson plans for the entire school year.

Browse by Grade Level

SHOP CLASSROOM AIDS
Signage, Let's Chat Cards, banners, posters, pins and more!