Workforce Readiness: 6 Ways to Use SEL to Foster Strong Graduates
Posted on August 5, 2022
As the workforce changes in response to new technology, social norms, and skill needs, so too must our preparations for middle and high school students. Forbes' 6 Things Every High School Senior Should Have Access To Before Graduation raises great points about the current nature of commerce and the job market.
But how do we give students the skills to navigate this new workforce successfully?
They must have fundamental social and emotional skills to think critically about each concept and use them to their own individual needs. 
Business Leaders Speak Out!
Some of the biggest industries on our planet speak out on why emotional intelligence and social skills must be prevalent and habitual in our future workforce.
Some actions and beliefs can undermine our future readiness as a nation by spreading falsehoods about what social and emotional learning does, but business leaders have lent their voice to set the record straight about SEL.
Here are 6 ways a strong SEL foundation makes students more prepared for adulthood when they leave the safety of your hallways:
Financial education and career choices
As the world and economy grow, there has also been a growth in the options our students see when they look at financial and career choices. Decision making is a foundational concept learned in SEL, based on the ability to have a critical eye in terms of considering the source and understanding one's personal value system.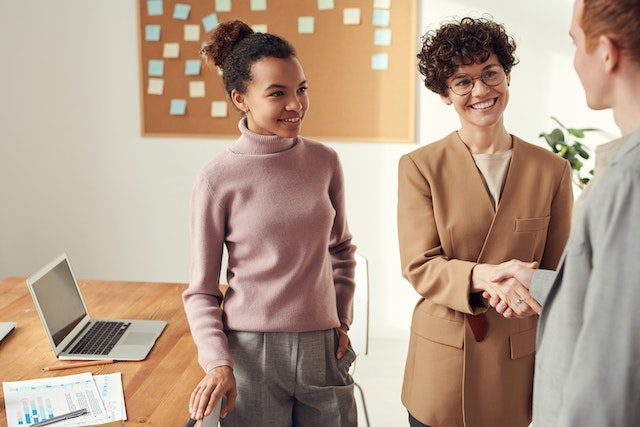 Hands-on learning and career shadowing
Students will always benefit from experiential learning, but will they be able to carry themselves with confidence in these situations to truly take in what they are seeing? SEL provides the skills a student needs to be able to critically view what they are seeing and apply it to the needs within their life. 

Meeting with business leaders and entrepreneurs
To meet with business leaders, a student will need confidence and strong social skills to stand up with the pros! SEL foundations emphasize manners, social skills, and the ability to express opinions.
Networking
The basis of SEL is drawn from being able to build a vision of one's possibilities. A network is much of the same, because you have to be able to visualize your value to others, and how others may be able to also connect you to new prospects. In a sense, it takes hope and self-worth understanding of yourself to network in a way that will be beneficial to you. 
 
LinkedIn profile
Though our students know the social value of social media, do they really know the economic value? LinkedIn is not only a good tool to introduce students to, it is also a great opportunity to show them the benefits of making and maintaining a smart social media presence. By incorporating SEL concepts pertaining to being kind on social media, you can draw them in even closer by showing them how a good technology thumbprint can also help make you a career!
 
A supportive community
Similar to the benefits of students understanding the groundwork to effective networking, a supportive community is nothing unless students can embrace it! To find a supportive community fully impactful, students need to know what a community is and how they belong. With SEL-based empathy and respect building, students can understand the vast impact of a community and also take autonomy over their role within it. 
---
Attention Entrepreneurs and Business Leaders:
Now is your opportunity to add your voice and amplify others about the importance of SEL in our future workforce. Learn more and join fellow business leaders by sharing your voice here.
---
Respectful Ways offers social-emotional learning curriculum for three age groups: PreK-2, 3-5, and 6-12 students using interactive, digital modules on compassion, perseverance, respect and responsibility.
This entry was posted in Blogs, SEL News. Bookmark the permalink.